With the games on sunday, the Pens finishing off the Rangers in OT. And the Stars finishing off the Sharks in game 6 and 7. (or what felt like) We got the conference finals. You know where the Sabres use to go. And where you can't keep Danny Briere out of. Thats 3 in a row, well Mr Gleason at the News will also tell you, probably repeatedly, until you punch him in his fat face. So what do we have?
Eastern Conference Final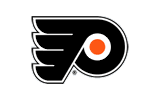 Ahh the battle of Pennslyvania who had this one at the start of the playoffs, not me. Well the Flyers march in to Pittsburgh after a convincing series win versus the Canadiens. Do you think they are questioning the trade of Huet now. I give till the middle of next year before the get rid of Price, because "he can't handle it anymore"(He'll probably be a vezina candidate for all I know) But the Pens are looking good too. The big guns are firing all at the same time. Malkin is a absolute monster. Crosby is looking skilled and Hossa is burying it, making his price tag pricier. Unlike our boy Campbell who once again saw the end of the series from the box. But the Flyers are looking well. Briere is clutch, Umberger is turning into a star. And Marty is solid in net. This should be a great series. And I will call for a 7 game Classic. Who wins?
Pittsburgh in 7.


Now onto the Western Conference
I really didn't think the Stars had it and fell for the Anaheim hype, they are corpse and Burke should have jumped ship, but the acquisition of Brad Richards was smart. They are rolling into the machine that is the Detroit Red Wings. Johan Franzen is a hall of famer right now. 9 goals in 4 games, thats beyond ridiculous. But the Stars put in a good battle against the Sharks, eliminating the hot stanley cup team, and probably getting Ron Wilson fired. Joe Thornton is probably on the trade block, maybe. They are in need of new leadership, management might want to win, but the team doesn't play like it. SO SUCK ON THAT MIKE GRIER. (He'll probably push for a trade to NY to play with Drury) Man I am bitter. Any who. I like the wings, I think the Stars are a little tired right now and the wings can come from anywhere. So....
Wings in 6.




Lets look at my last round picks and the results.
Montreal in 6, Ooo boy, totally wrong.
Pens in 7, right, just a game too late.
Wings in 6 right team, but the Avs weren't close.
Sharks in 7. Bought the hype, they failed to deliver, wrong.
So I went 2-2 and I am now 7-5 in the playoffs.