1) Montreal vs 8) Boston
Well Montreal goes from just missing the playoffs to placing first in the conference. Montreal is a very steady team, with balanced scoring and a steady defense, though have given up 222 goals on the season. That might play a role later in the playoffs, but with the offensively challenged Bruins, will not matter. The only real question is how Carey Price is going to hold up to playoff pressure in Montreal. But he has been in pressure packed situations his entire career, so this is what he wants. This is a mercy killing
Habs in 4.
2) Pittsburgh vs 7) Ottawa
The Senators lucked out it wasn't a 90 game schedule, because they might have missed the playoffs. The Senators were world beaters to start the season. But soon their shaky goaltending and one line, proved their undoing. They run into a young, up coming Penguins team. Key number 247. Thats how many goals Pittsburgh scored, and how many goals Ottawa gave up on the year. I don't see this lasting long, it will be an opposite of last years first round result
Pittsburgh in 5.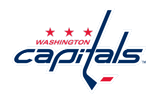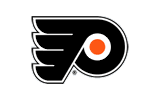 3) Washington vs 6) Philadelphia
Mmm, interesting matchup. One would say hey the Caps have been on fire. And they'll continue their hot streak. But they are going against a team, that does have playoff experience. Though the goaltending matchup is even in my book. I think the Caps are the hot pick, and aren't that high on the Flyers. The flyers have been battling injuries of late and Danny Briere might actually feel its time to show up. I was thinking of picking the Flyers as my upset, but I did a little digging and they are 2-2 vs the Capitals this year. And have gotten much better vs the Atlantic as the year went on. So its close, but fun.
Capitals in 7.
4) Devils vs 5) Rangers
Well its the series that I'll avoid. Two low scoring teams, who like to collapse, facing off in a media capital? Yeah no thanks. Plus all the Chris "clutch" Drury stuff along with it. Ugh. Well the Devils aren't what they use to be in the playoffs. Since Scott Stevens retired. The Rangers are a wily bunch who have good young talent, mixed with experienced forwards. The playoffs are why the Rangers went after Drury and Gomez. So I'll go along with big blue.
Rangers in 6.
So there you have it the first round predictions, we'll have Montreal, Pittsburgh, Washington and the Rangers moving along. Lets see how I do.