Ok we got the Eastern Conference all ready to go. After tonights philly win. Can someone tell Cristobal Huet he can turn his head the other way. Stupid Capitals. Thats what they get for Leonis comparing Washington to Calgary. When teams are crowing about tv ratings, that are a 1/3 of Sabre regular season game ratings, you aren't a hockey town or anywhere near it. Well ok lets get to that first Series.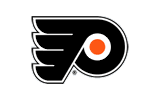 Montreal vs Philadelphia a interesting matchup. You know the Buffalo Boys Marty and Danny are excited to play playoff hockey in Montreal. Well if their bus doesn't catch fire on the way to the game. Both teams are coming off 7 game series. Montreal with an unexpected one against a defense first team. Philly a tough 7 game series against the young and speedy caps. Well they just ran into the better version of that team, in the Canadiens. But Carey Price showed some shakiness in games 5 and 6. Is it out of him? I think so. The Caps aren't that good. And the Flyers won't have enough to beat Montreal.
Knee Jerk reaction: Montreal in 6
The NHL didn't get what they wanted in a Sidney vs Ovie matchup. But they do get Crosby heading to Broadway. Thats not bad either for marketing guys. The Pens were a hot knife cutting through the soft butter that the Ottawa Senators were. The Rangers won't be push overs. Tons of experience on that team, along with a lot of young talent like Lundqvist and Dubinsky. Plus you have Jagr going back to Pittsburgh. The pens are full of confindence, but haven't played in like a week, lucky for them, they get the equally rested Rangers. The season series looks pretty even, a bunch of OT's. But that doesn't matter and you go with now.
Knee Jerk prediction: Pens in 7.
1st Round Predictions and results
Montreal in 4. Yikes a bit off hear. But right team chalk one up for the good guys.
Pittsburgh in 5. Close, but the Pens swept those dirty Sens
Capitals in 7. Ehhh, so close. I'd say its a tie, but there ain't no ties in the Playoffs. Loss
Rangers in 6. Didn't think the Devils would go out that quick, but the Rangers were the easy call.
Me 3-1 for the east first round, not to bad.