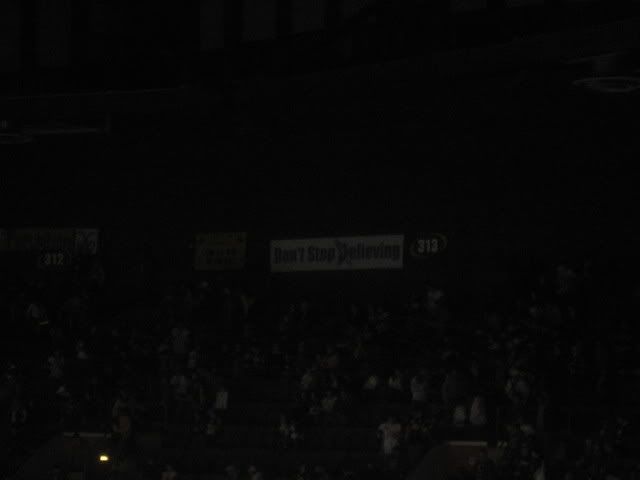 This banner was hanging in HSBC arena on Tuesday. And obviously it references the Journey song and the current state of things, that you shouldn't give up on these guys. My question is, when did you start. This year has been up and down all year, was there any real indication of a good team? The opening two losses against the Islanders? Them going into Christmas hot, then reeling off a 10 game losing streak? This team is something that was hard to believe in. So really its hard to stop believing, you really never start believing in. Did I think they make the Playoffs? Sure, did I think they would do anything? Not really. They don't have that killer instinct right now. They are soft. They've been spoiled. They need to be booed, and raked through the coals. The management has been taken all the heat all year long, sparing the team. Its like children who make so much noise, but yet the parents take all the heat. Sometimes its okay to blame the kids.
I hear the radio that you aren't a true fan if you give up now and you stay with the team. I hate that nonsense. Its just as bad as the over negative crap. A fan can see whats going on, you have a good base to form an a conclusion on. Is it over yet, not totally, crazy things happen. But seriously you blow two 3-1 leads in the third period in the same week! This team isn't good enough. Lets not fool ourselves. The more you realize the truth, the easier it is to change. These guys get to watch the playoffs. Most of them don't know what that is like. They've been in rochester and buffalo making the post season. Maybe they'll feel embarrassed. Come back next year with a focus.
Seriously what was the focus for this year? I never heard a goal. Playoffs? Really? For a two time conference finalist? Thats not good enough. It was all about Drury and Briere and overcoming loss, but nothing to work for. After the Boston game a week or so from now. And they are cleaning out their lockers. Unless a miracle happens. Everyone should be stood in front of a mirror and be told.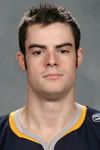 YOU ARE NOT GOOD ENOUGH
COME TO PLAY EVERY NIGHT!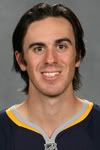 YOU DON'T DESERVE WHAT YOU WANT
YOU, your pretty good and please sign an extension
I'm pretty excited about you next year.
So I can't stop believing because I never started. This team is frustrating, young and needs to learn discipline. They need the toys taken away and learn to play like you could be sent down any day. Really the ending of the Sopranos is a fitting embed right now. Something you look forward to all year, the ending, and how does it end?
Just by fading to black.