Ahh Sabres Leafs on Saturday night the way things ought to be. The Sabres coming off a impressive win against Carolina last night. And the Leafs coming in hot, winning 4 out of their last 6 games and making a playoff run, a little too little too late in my eyes. But this is a big game for Buffalo. They win, they tie with Philadelphia, who will have 2 games in hand, well Philly is playing Boston right now, worst possible opponent, can they both lose? But puts hope back in the battered Sabres eyes. They saw what can happen when they put everything out there. So I don't see why they can't go out there tonight and push this leafs team around. Theres no Sundin tonight and really they don't have a ton of offensive weapons. The Sabres have much better scoring and looking at the 3 rookie defensemen stats last night. A combined +8 against a decent Carolina team. So I think Lindy is having a ton of faith in these kids. And he has to they need to play. And Lydman and Tallinder have to play rock solid as well.
The Leafs
Without Sundin tonight, which is quite the blow, they will have to lean on Antropov and help from the defense especially Kaberle. The young guys have to step up, like Steen and Wellwood, both have been well, in my eyes not good as expected this year. But Vesa Toskala has really stepped it up of late and is rock solid for the Leafs. The goaltender they have been finally looking for. But the Leafs have been playing very well of late. But as we know in this league you go well for stretches then things come apart. The Sharks have won 11 in a row. Thats great. But who cares? Its the playoffs where you want to win 11 in a row. We'll see if they can win 4 vs Anaheim. I probably will be missing this one, too bad. But I'll check up on it tomorrow.
But the real question is,
should I buy this
?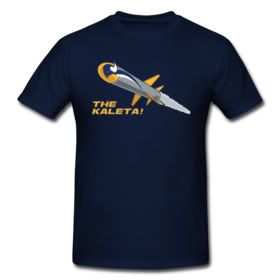 I probably should.